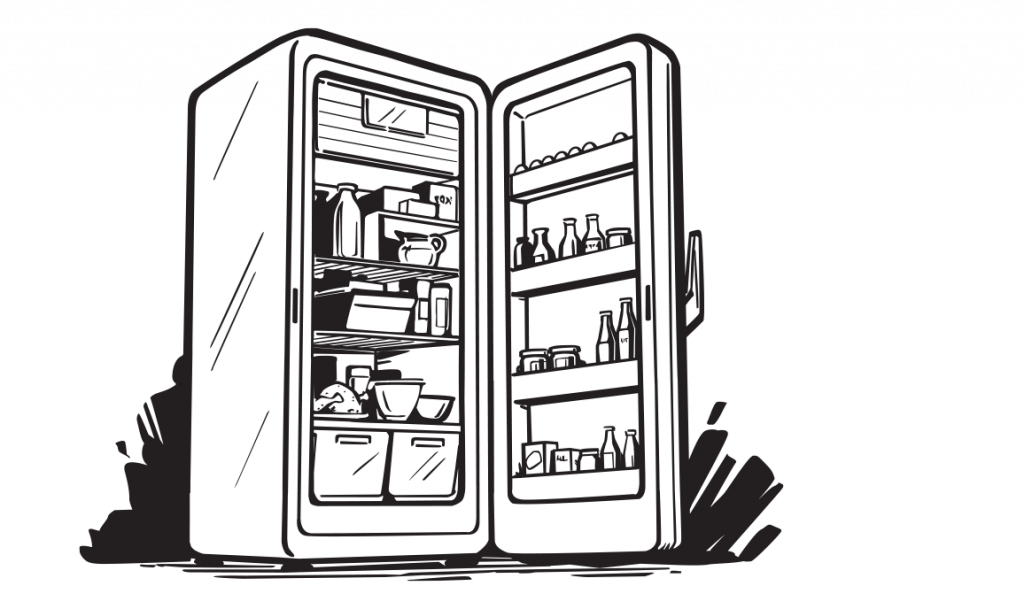 Refrigeration System Repair Services
Circle-E Commercial Refrigeration has been delivering best-in-class commercial refrigeration products, maintenance and repair services to the food service and restaurant industry throughout Dallas-Fort Worth as well as neighboring communities. Our commitment to excellence has established Circle-E as a market leader, distributing a wide range of commercial refrigeration equipment and supplies to the food service industry.
Most would say that Circle-E is the BEST Commercial Refrigeration Repair & Maintenance Serving Dallas-Fort Worth. Our repair technicians are licensed and insured, giving you peace of mind that the job will be done successfully and professionally. When a problem arises, it could be costing you money by the minute, which is why you should contact Circle-E Commercial Refrigeration Repair. If you need commercial freezer or walk-in cooler repair services near the Dallas-Fort Worth area, we can help.
If you are trying to fix your commercial refrigeration repairs, deep freezers, walk-in freezers, stainless steel welding and repairs or install new and used equipment, then hire us and we'll take care of your commercial refrigeration repairs ASAP. Circle-E offers dependable service with a focus on 100% SATISFACTION.
Why should you hire someone to service your commercial cooling systems? We know what to look for and what to do when we arrive on a job. We save you time on figuring out what the problem is. Proper refrigeration is critical to serving good food to your customers. Without it, food can spoil, and customers may fall ill. Maintenance services prevent minor problems from becoming more significant.
Commercial Fridge Maintenance and Repair Service
Investing in maintenance service for your commercial refrigeration system can achieve lasting benefits. Commercial refrigerators are a necessary yet considerable expense. You want your system to work well for as long as possible, and maintenance will help the unit continue to run efficiently for the long term. 
Our team can clean out coils and help improve airflow, allowing the fridge to cool more efficiently. Our services include: 
Inspecting blades and evaporator fan coils for rust and damage.
Removing mold and bacteria that can grow in the back of refrigerators.
Inspecting doors and hinges to remove debris, which can clog them and impact the fridge's ability to self-regulate temperature.
Looking at the condensing unit, which workers should wipe down regularly.
The technicians we employ exhibit a great deal of flexibility. They can work on any make or model of commercial fridge, and they feel comfortable tackling any problems that may arise. Creating a budget for maintenance work will save you money in the long run by improving your fridge's long-term function. You can prevent certain repairs and provide the excellent food your customers expect.
Commercial Fridge and Freezer Contractor Near You
Interested in Circle-E Facility & Home Services commercial services? Contact us today to schedule an appointment for commercial refrigeration, freezer and walk-in cooler repair in our service areas: 
Bedford
Benbrook
Carrollton
Cedar Hill 
Coppell
Dalworthington Gardens
Duncanville
Farmers Branch
Frisco
Garland 
Highland Park 
Highland Village 
Hurst 
Irving 
Kennedale 
Lake Worth 
Lewisville 
Make an Appointment for Our Services Today
Take advantage of our commercial cooler repair services. Our family-owned and -operated business, now in our second generation of ownership, has helped many business owners like you with their commercial fridge operations. Whether you need repairs, maintenance or other assistance with a fridge or walk-in cooler, we can help. Make your appointment now.